Supporting East Bay Homes & Lifestyles
Things are going well for you. Now you are thinking about moving to a better home, or are being relocated for work, or you are just ready to move. But wait! First, you must sell your current home and you have questions. How long will it take? How much is it worth? How do I pick a new neighborhood and deal with the whole process?
Sara Zhao is your neighborhood home specialist. She makes selling your home an exceptional experience. She is a neighborhood, communication, and marketing expert, including staging, photography, property websites, social media, and YouTube. What does this mean to you? Your home looks like a million dollars and attracts a lot of buyers while selling on your schedule for the best price. She can even help you with purchasing your new home or any investment properties.
Here is Sara's story in her own words-

I was born and raised in Mainland China. I speak English, Mandarin, and Cantonese. I moved to the United States as an international student in 1999 and have lived in the East Bay area ever since. I always able to find the humor in situations and in myself.
I graduated with a Bachelor's degree in Chemistry, planning to work in a "Secure" and "Safe" job with a comfortable paycheck. But later, I learned this was not what I wanted to do in life. I have worked as a sales representative and co-owned a real estate construction company helping clients build their dream homes and investment properties by using green and efficient prefab construction techniques.
I found my passion in real estate and design, started my real estate career in 2002 part-time first, then later full time pursuing my dream.
Also, I am involved in my community supporting - the Yu Ming (育明) Mandarin and English Immersion School (Founding Family Member), the Partner for Surgery Organization in Guatemala, the United States Tennis Association, and the Lung Cancer Alliance Organization.
Why Choose Sara As Your Realtor?
Sara decided to become a Realtor because she has a genuine passion and excitement for real estate and for helping people. One of her greatest assets is her ability to listen. As a trusted guide, she uses her market knowledge and experience for your benefit. She will work diligently, act with integrity, and negotiate skillfully to earn that trust. Her goal is to ensure that you know the facts, so you can make an informed decision.
Sara understands and will be part of the entire real estate transaction and be present to your needs, so that you have less anxiety and get the most from the process, a successful deal! Whether you are selling, purchasing, or investing; with Sara's experience and knowledge of real estate and market conditions and her overall enjoyment for real estate and working with people, she can and will provide you with great real estate deals again and again!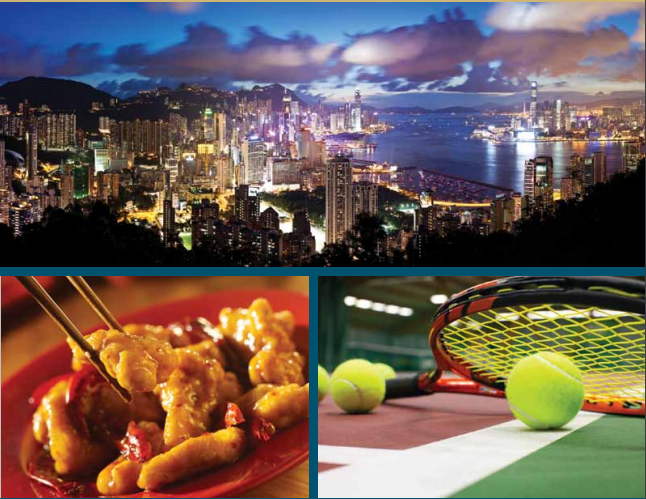 What Sets Sara Apart
Proven Statistics: The average number of "Days on the Market" for Sara's listings is 18. Her listings sell at an average of 108% of the listing price. Sara has sold 100% of her listings and 80% of her listings have had multiple offers. All results are because of Sara's marketing, negotiation, and communication skills.
Negotiation Skills: Sara takes the time to gather information on the other parties to access what may be important and how she can use that to negotiate more powerfully for her client. She also listens carefully to what the other agents may divulge that ends up being a critical piece of information that provides an advantage to her client during negotiation.
Sara has vast knowledge about the areas in which she works. She does her homework by researching the schools, community, shopping and growth trends. This helps her clients tremendously whether buying or selling their homes. Sara studies the market conditions regularly and knows property values intimately.
Marketing Skills: Sara has a deep knowledge of marketing. She understands how to target the right buyers for your home, so your property will get maximum exposure online and offline to create multiple offer opportunities.
Her bilingual skills often set her apart in marketing, especially in online marketing. She knows how to choose highly effective keywords in English and Mandarin for Search Engine Optimization to target the right buyers.
When we are working together; I will –
listen

seek to understand your needs, concerns, motivations, expectations, and individual situations

be available to you and reachable

be committed to helping you and reaching your goals

be competent in helping you make important decisions

provide professional help in managing the details

always keep you informed through the real estate process

provide education about the process and the events that will occur during the transaction

work to ensure that each transaction progresses smoothly and in a timely manner

provide information and a comfortable environment for you to make important decisions
I really enjoy real estate and working with people. So, when you have a home to sell or buy – call, text or email me. We can get started on a new future for you. If we don't answer, leave a message. You will have started down the path to meet your goals. We will be there to help and guide you through this process.
Thank you for considering us,
-Sara Zhao
From Sara's Customers –

" exceptional in all ways"
Sara works with a challenging situation and moves the process forward. She is exceptional in all ways. She is a solid negotiator and knows just when to push and when it is not worth your time. As the same time, she listens when we have a difference of opinion and stretches her range so that I feel like an equal partner.
- Linda G.
" we trusted her to get everything right"
We've worked with other real estate agents, and no one compares, mostly because of Sara's efforts to just tell us what needs to be done, and explain the priorities and the deadlines. We trusted her to get everything right. We would recommend Sara to anyone who needs a good detail person who listens and understands a client's need.
- Pat J. & Martin B.
" valuable assessment and guidance"
Sara provided valuable assessment and guidance as we worked through multiple offers and counteroffers. We felt confident throughout the sales process that Sara was on top of all the details and requirements.
- Mary Grace B. & Steven C.
" very knowledge and hardworking Realtor®"
Sara made me and my husband's first home buying experience stress-free. She was very flexible in showing us and very attentive to our needs. Sara really cares about her clients. Sara is also very knowledgeable and is a hard-working Realtor® that gets the job done!
- Roxane & Luis T.
" she made the experience extremely positive"
It was a pleasure to work with her, and she made the experience extremely positive. Sara is so knowledgeable about the Marina Bay sales market, and staged the house beautifully, brought interested buyers to the house, and eventually sold it in a very short time frame, for more than we expected. I recommend Sara without reservation and would encourage anyone looking to sell or buy a house to get in touch with her.
- Karen A.